Now Open
All Smiles Dental Spa In East Meadow NY
General & Cosmetic Dentistry Located in East Meadow, NY

$500 Off Dental Implant
Can not be combined with any other offer.
Book Appointment

50% off Zoom!
In office whitening procedure using the latest Zoom light that guarantees eight shades whiter teeth in one visit.
Book Appointment

$500 Off Crowns & Bridges
Protect your natural teeth. Crown applications are often needed for root canals where fillings aren't an option. Our team of dentistry experts inserts crowns that are made from durable materials that are discrete and comfortable. We offer a selection of crown types to suit your personal needs. Come in to our relaxing dental spa and allow our caring staff to take care of you.
Book Appointment
Welcome to All Smiles Dental Spa!
We offer premium dental care in a relaxing spa atmosphere at a convenient location in East Meadow. Patient satisfaction is our top priority here. Our dental practice is proud to serve the community with a commitment to high-quality care. We specialize in emergency dental procedures, crowns, bridges, and root canals, in addition to general dentistry.
What people say
See what our patients have to say about us!

Rachelle Eason


Michele Millwood
All Smiles Dental is the best! The service is excellent, Dr Kandkhorov is patient and really cares. The Dental assistants are very skilled and knowledgeable. The facility new and technologically advanced. Iam in the finishing stages of my Invisalign and I must say they are very good to me and accommodating to my every need. I recommend them highly.


Jenna Luongo
Today 8/19 was my first time at All Smiles Dental. Everyone was extremely friendly. The office is very clean and modern. Dr. Kandkorov is amazing. She took her time, answered any questions I had and explained everything in detail. Definitely going back and going to recommend.




Why choose Us?
Visit us, and you will work with experienced professionals - vigilant about your dental health and strive to exceed customer expectations.

35 Years of Excellence
We have an amazing team of doctors who are dedicated to the dental profession and excellence in service. Our patients are in good hands when they come to us for their dental needs. Whether it's an emergency, general dentistry, or specialized needs, you can rest assured that each of the members of our team are experts in their practice.

A Modern Dental Practice
At All Smiles Dental Spa, we believe in making your experience a pleasant and modern experience. We offer our patients free WiFi and a relaxing atmosphere. We're also committed to staying up-to-date. We continually update to the latest cutting-edge technologies to make sure that you're receiving the absolute best dental care that the dental profession offers.

5-Star Patient Care
We are very proud of our reputation for excellence in service. Over the last decade, we have earned the trust of the East Meadow community. Our very dedicated staff strive to make every patient's experience a smooth and pleasant one. We pay attention to the little details to ensure that you're well taken care of. Enjoy your dental care in our dental spa.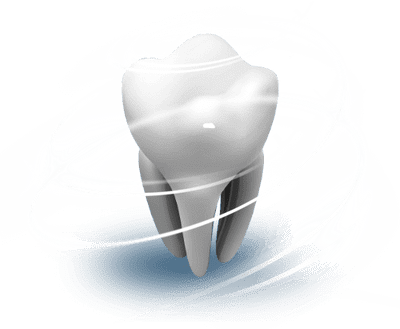 Our Services
We provide the best in dental services, utilizing the most up-to-date technology and latest techniques. All coupled with decades of experience, we are equipped for all your dental needs.
Meet Our Team