Quality Dental Care, Spa-like Atmosphere
Quality Dental Care, Spa-like Atmosphere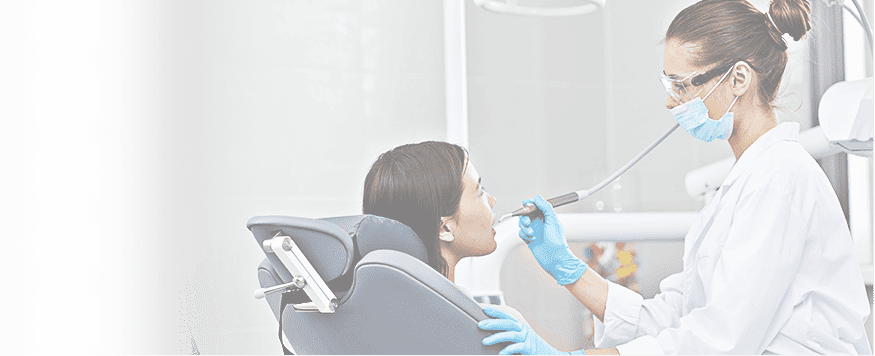 Welcome to All Smiles Dental Spa!
We offer premium dental care in a relaxing spa atmosphere at a convenient location in East Meadow. Patient satisfaction is our top priority here. Our dental practice is proud to serve the community with a commitment to high-quality care. We specialize in emergency dental procedures, crowns, bridges, and root canals, in addition to general dentistry.
DDS
Dr. Marina Kandkhorov
Dr. Marina Kandkhorov DDS is the founder of All Smiles Dental Spa; a dental clinic dedicated to excellent patient care in a relaxing environment. She is a graduate of prestigious New York University College of Dentistry. Dr. Kandkhorov completed her general practice residency at Woodhull Hospital, where she grew her skills in extensive training in general and cosmetic dentistry. Following her residency, she went on to take numerous continuing education courses in Endodontics (root canals), Implantology, and aesthetic dentistry to better serve her patients. She is a strong believer in staying up to date with the latest and best dental technology and education. She prides herself on delivering excellent patient care with a compassionate and gentle touch, particularly to patients with dental phobias. When not in the office, Dr. K enjoys spending time with her husband and two wonderful children. She is an avid traveler and tennis player.
ORAL AND MAXILLOFACIAL SURGEON
Dr. Marcello Guglielmi
Dr. G practices a full scope of Oral and Maxillofacial Surgery, with expertise ranging from dental implants, All on 4 dental implants, wisdom teeth removal to TMJ therapy and facial cosmetic treatment. He also diagnoses and treats facial pain, oral cancer, facial injuries. His expertise includes techniques designed to rebuild bone structure with minimal surgical intervention and optimal patient comfort with sedation.
DDS
Dr. Roman Kogen
<p>New York's very own, Dr. Roman Kogen was raised in the borough of Queens and is the first member in his family to graduate with a doctorate degree. Growing up, Dr. Kogen had a natural ability to work with his hands. Whether it was drawing as a sketch artist or playing in handball tournaments around the local parks of New York City, Dr. Kogen always excelled at whatever he set his mind to. Dr. Kogen was born an artist at heart. Since both his parents had musician backgrounds in the former Soviet Union, it is no wonder why Dr. Kogen gravitated towards musical arts. By the age of 18, Dr. Kogen taught himself how to play guitar and piano through his ability to hear melodies regardless of his inability to read musical notes. Nevertheless, Dr. Kogen always had a passion for medicine and was introduced to Dentistry as a career path by his grandmother as it was the perfect combination of applying biological sciences to manual dexterity which would translate into fine art. Graduating Magna Cum Laude at Hunter College with a bachelors in Psychology, Dr. Kogen knew that studying human behavior would benefit him as a dentist through the application of social dynamics with patient interaction. Dr. Kogen attended New York University and completed his general practice residency at Woodhull Medical Center with a focus on surgery and endodontics. Dr. Kogen is a sharp-minded, goal oriented, and clearly dedicated individual who sets extremely high standards to succeed in any given environment. His enthusiasm and professional work ethic allows Dr. Kogen to leave lasting impressions on his patients while achieving quality work and providing a giving power that dentistry is able to exalt. When Dr. Kogen is not at the dental office, you can probably catch him in the studio recording, composing music as a songwriter for himself and other artists, directing music videos, or performing at venues around New York City for local radio stations like Power105 and Hot97.</p>
Meet Our Team