All-on-6 Dentures
Our Services
All-on-6 dentures refer to a dental procedure where a full arch of teeth is supported by six dental implants. This method is often used for patients who have lost most, if not all, of their teeth, or for those with significant bone loss that makes traditional dentures uncomfortable or impractical.
The six dental implants act as artificial tooth roots and are surgically implanted into the jawbone, providing a strong and stable foundation. The full set of prosthetic teeth is then securely attached to these implants. This type of denture is not removable, acting more like natural teeth compared to traditional dentures.
All-on-6 dentures offer several benefits. They are secure and stable, eliminating the need for adhesives. They prevent further bone loss, maintain facial structure, and allow for easier eating and speaking. Although the procedure is more involved than getting traditional dentures, the result is a more natural feel and appearance.
The key distinction between All-on-4 and All-on-6 dentures lies in the number of dental implants employed to secure the replacement teeth. All-on-4 dentures make use of four implants, which are strategically positioned within the jawbone. In contrast, All-on-6 dentures utilize six implants, which typically offer more support and stability. This difference is particularly noticeable in instances of substantial bone loss in the jaw. By employing two additional implants, All-on-6 dentures can provide a more solid and resilient foundation, which contributes to better function and durability of the prosthetic teeth.
When All-on-6 Dentures are used?
Significant Tooth Loss: All-on-6 dental dentures are a suitable alternative when a patient has experienced substantial tooth loss, with most or all teeth missing in either the upper or lower jaw (or both).
Jawbone Deterioration: When a patient has considerable bone loss in the jaw, conventional dental implants might not be as effective or even possible. In such scenarios, the All-on-6 procedure, which uses six strategically positioned implants, can provide a secure and practical solution.
Discomfort with Traditional Dentures: Traditional removable dentures may not fit well or cause discomfort to some patients. In contrast, All-on-6 dentures provide a fixed and more natural-feeling solution, enhancing comfort and stability.
Economic Consideration for Full Mouth Restoration: When a full mouth restoration is needed, choosing All-on-6 dentures can be a more cost-effective option compared to the cumulative costs of multiple individual dental implants, bridges, and dental crowns.
Desire for a Durable, Long-term Solution: All-on-6 dental dentures could be the optimal choice for patients seeking a long-lasting solution. Unlike some dental crowns and bridges, these dentures are less likely to require frequent adjustments or replacements over time due to their high success rate and durability.
How many teeth are needed for all-on-6 dental implants?
"All-on-6" is a dental procedure offered at All Smiles Dental SPA, a reputable dental clinic in East Meadow, NY. This procedure uses six dental implants to support a full arch of prosthetic teeth, which could be anywhere from 10 to 14 teeth, irrespective of the number of teeth you've lost.
At All Smiles Dental SPA, these six implants are strategically placed in the jawbone's parts that are most dense, offering the best support for your new set of teeth. The exact location of the implants can vary, depending on each patient's unique mouth and jaw structure.
The "All-on-6" treatment is typically suggested for those who have lost most or all of their natural teeth in the upper or lower jaw (or both). If you're considering this procedure, All Smiles Dental SPA provides comprehensive dental examinations to determine if this is the best solution for your dental needs.
Meet the Doctors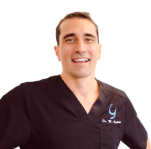 ORAL AND MAXILLOFACIAL SURGEON
Dr. Marcello Guglielmi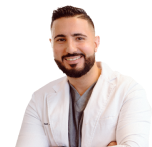 Frequently Asked Questions
What type of procedures does All Smiles Dental Spa perform?

We offer all types of procedures from your routine preventative checkup to aesthetics, Invisalign, implant dentistry and sleep apnea appliances. It is our goal to make your visit with us an extremely pleasant one and to send you home with a beautiful and healthy smile.

What should I expect from my first visit?

Your first visit to All Smiles Dental Spa establishes a vital foundation for our relationship with you. During the first visit, we make sure to obtain important background information and give you time to get to know your dentist. The initial appointment is designed to get you better acquainted with all we offer as well as introduce you to our dentist and caring staff. We will review your medical and dental histories and evaluate your oral health. We will take digital x-rays of your teeth and explain to you whether or not you require cleaning or any other dental treatment.

What can I do to prevent tooth & gum decay and ensure a healthy mouth?

There are several simple steps we recommend to all our patients :

Brush your teeth twice a day in a circular motion with a soft bristled toothbrush aimed at the gum
Floss every night in an up and down motion while keeping the floss in a U-shape and against the tooth surface
Avoid smoking
Avoid sticky sugary foods
Eat a balanced diet
Use antiseptic and fluoride rinses as directed
Sealants placed on young permanent teeth