Dental Implants
Our Services
Dental Implants
Dental implants provide a lasting solution for patients who have lost teeth. Most importantly, they restore function and accessibility for many aspects of life that missing teeth prevent. Unlike dentures that adhere to the jaw, your jawbone will secure dental implants which ensure a natural look and feel. You will not have to worry about the ability to chew or to speak as this type of procedure is much more durable than removable prosthetic devices.
Implants Q & A
What are dental implants?
When patients are missing teeth or find themselves in a situation where extractions occur for medical reasons, dental implants provide a natural-looking replacement. Implants secure prosthetic teeth into place which creates an aesthetically-similar appearance to natural teeth. Dentists may alternately use this structure for removable dentures as well.
Which patients qualify for dental implants?
Any patient who is missing natural teeth are candidates for dental implants as long as a viable jawline and gum tissue exist. An exam is critical as they must support the dental implants. Our dentists gladly evaluate and consult with each patient to confirm suitability.
What ingredients are the implants made of?
Dental implants are typically titanium constructed. Our office uses this because it is a durable, biocompatible material that the body will accept as a substitute for natural teeth. The jawbone fuses the implants into place so that osseointegration can occur . The process stabilizes the implants and provides a secure environment for replacement prosthetic teeth so that they function just like your natural teeth. Incidentally, the replacement teeth will also be titanium-made and then capped with a porcelain crown to guarantee an aesthetically-pleasing finished product.
How does this procedure work?
Our staff will need to prepare your mouth for your new implants. After a thorough evaluation of your teeth, we will consult with you about possible extraction and preparation. You will also have the opportunity to ask questions about the procedure. Next, your teeth will require cleaning to remove any plaque or debris. We will then place the anchors into the jaw area, but do not worry about pain as you will have access to anesthesia during the implantation process. With the implant in its proper place, your jawline and gums will need to recover. Once healed, you will come back to our office where we will attach the prosthetic teeth. When finished, you will be ready to enjoy life once again with an entirely functional tooth or a full set of teeth.
Are dental implants safe?
Dental implants are very common. With the access to high-quality technology, it is also one of the safest procedures that dentists perform. You also do not have to worry about the safety of this procedure as dental implants safely integrate with the jawbone naturally. Our dentists are well trained and highly skilled implant specialists who will assist you in providing a replacement that will help you look and feel your best. We want our patients to feel secure about any service we provide. Contact our office if you have any questions or concerns about this procedure.
Meet the Doctors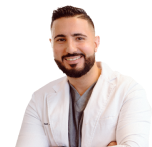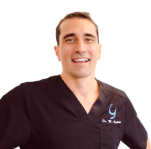 ORAL AND MAXILLOFACIAL SURGEON
Dr. Marcello Guglielmi
Frequently Asked Questions
What type of procedures does All Smiles Dental Spa perform?

We offer all types of procedures from your routine preventative checkup to aesthetics, Invisalign, implant dentistry and sleep apnea appliances. It is our goal to make your visit with us an extremely pleasant one and to send you home with a beautiful and healthy smile.

What can I do to prevent tooth & gum decay and ensure a healthy mouth?

There are several simple steps we recommend to all our patients :

Brush your teeth twice a day in a circular motion with a soft bristled toothbrush aimed at the gum
Floss every night in an up and down motion while keeping the floss in a U-shape and against the tooth surface
Avoid smoking
Avoid sticky sugary foods
Eat a balanced diet
Use antiseptic and fluoride rinses as directed
Sealants placed on young permanent teeth

What should I expect from my first visit?

Your first visit to All Smiles Dental Spa establishes a vital foundation for our relationship with you. During the first visit, we make sure to obtain important background information and give you time to get to know your dentist. The initial appointment is designed to get you better acquainted with all we offer as well as introduce you to our dentist and caring staff. We will review your medical and dental histories and evaluate your oral health. We will take digital x-rays of your teeth and explain to you whether or not you require cleaning or any other dental treatment.