Porcelain Veneers
Our Services
Porcelain Veneers
Porcelain veneers significantly enhance the appearance of teeth esthetically. This dental technique ideally helps to cover misshapen, chipped, misaligned teeth, or discolored surfaces. Porcelain veneers are the ideal solution for patients who are seeking a smile makeover, they are able to restore patient oral health and boost confidence.
Porcelain Veneer Q & A
What are porcelain veneers?
Veneers, also referred to as laminates, are ultra thin shells made to cover the front surfaces of teeth. Materials used to create veneers range from porcelain, ceramic, and composite. Porcelain, however, is the method used by our dentists more frequently because of its durability.
Why would I need porcelain veneers?
There are several primary candidates for porcelain veneers. Patients who are seeing to improve their overall smile, additionally:
A patient whose teeth are discolored from resin fillings, long-term antibiotic staining, or from a root canal.
Patients who have teeth that are worn down from grinding.
Patients who have chipped or crooked teeth.
Patients who want to close the spacing between teeth.
Those who have tooth irregularities like misalignment.
How are porcelain veneers attached?
Our dentists use a specialized cement that keeps the veneers in place. A dentist may fit a patient in one setting, but it is more common for two. A patient should expect an oral exam during the first appointment. A dentist will reshape the tooth and create an impression to make the molding. During the second appointment, we will clean the tooth and use material like cement to attach the veneer to your tooth. Afterward, we will then clean and polish the surface to ensure a beautiful finished product.
What are the primary advantages of choosing porcelain veneers?
The primary advantage is that porcelain veneers last longer than other materials. Porcelain material is also less likely to experience discoloration which provides for a more natural look. Veneers are ideal for people who have suffered from structural damage or misalignment.
Porcelain veneers replicate a natural tooth structure.
Porcelain is a material that is stain-resistant.
Veneers provide a conservative approach, since minimal and sometimes no tooth reduction is required.
The gums also interact well with porcelain.
Do I have to take particular care of veneers?
Porcelain veneers do not require patients to adhere to any unique care practices. With standard oral health practices like brushing, rinsing, and flossing, your veneers will last an average of ten years. Even though porcelain veneers are stain-resistant, a patient may need to avoid regular consumption of particular food and beverages that are prone to staining natural teeth.
Is this process reversible?
Veneers are not reversible. When the tooth preparation occurs, it requires the removal of enamel layering. Dental patients who suffer from advanced states of grinding, gum disease, or weakened teeth are not prime candidates for this process because of the possibility of chipping and breaking from misuse. That said, many people qualify and opt for this procedure which enhances oral health and natural appearance. Our dentists recommend that a patient undergo a thorough dental exam to ensure compatibility. Moreover, our dentists can assess dental health to see what other procedures will enhance a patient's qualification for porcelain veneers.
Meet the Doctors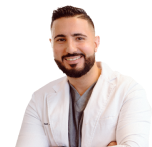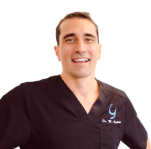 ORAL AND MAXILLOFACIAL SURGEON
Dr. Marcello Guglielmi
Frequently Asked Questions
What type of procedures does All Smiles Dental Spa perform?

We offer all types of procedures from your routine preventative checkup to aesthetics, Invisalign, implant dentistry and sleep apnea appliances. It is our goal to make your visit with us an extremely pleasant one and to send you home with a beautiful and healthy smile.

What can I do to prevent tooth & gum decay and ensure a healthy mouth?

There are several simple steps we recommend to all our patients :

Brush your teeth twice a day in a circular motion with a soft bristled toothbrush aimed at the gum
Floss every night in an up and down motion while keeping the floss in a U-shape and against the tooth surface
Avoid smoking
Avoid sticky sugary foods
Eat a balanced diet
Use antiseptic and fluoride rinses as directed
Sealants placed on young permanent teeth

What should I expect from my first visit?

Your first visit to All Smiles Dental Spa establishes a vital foundation for our relationship with you. During the first visit, we make sure to obtain important background information and give you time to get to know your dentist. The initial appointment is designed to get you better acquainted with all we offer as well as introduce you to our dentist and caring staff. We will review your medical and dental histories and evaluate your oral health. We will take digital x-rays of your teeth and explain to you whether or not you require cleaning or any other dental treatment.