Crowns & Bridges
Our Services
Crowns & Bridges
Crowns & bridges are prosthetic material that dentists cement onto a tooth or an implant. Crowns & bridges are most commonly used to cover a damaged tooth or to restore an implant. Dentists recommend this procedure for a variety of reasons including:
Protect teeth against fractures
Restore a tooth after a breach
To cover-up discoloration or change a shape of a tooth
Replace fillings when not enough remnants of a tooth are left
To protect a tooth that has undergone a root canal treatment.
To secure a bridge
To restore a dental implant.
Dentists commonly use bridges when a patient is missing one or more teeth to prevent shifting. Gaps between teeth eventually lead to misalignment which causes issues with the patients bite. Dentists use cement to attach bridges to cover the spaces between natural teeth or zimplants so that our patients leave with a customized smile that exudes the confidence you will feel.
Why do I need a porcelain crown?
Crowns are the most sensible solution for aesthetic and structural issues. Crowns are securely fitted on your natural teeth, so you will not have to worry about loss or damage. This type of procedure is ideal for patients who suffer from discoloration, cracks, and chips.
Dental Crown Q & A
What is a crown?
Crowns cover and protect natural teeth which are typically made from a variety of materials including gold, porcelain, and blended materials. Our dentists use porcelain as it is durable, long-lasting, and resistant to staining. Dentists routinely insert crowns on molars.
Who is the ideal patient for a crown?
The crown application is most widely used for specific situations where fillings are not an option.
Crowns are excellent for root canals because they protect the structure, improve bite strength, and prevents the spread of bacteria.
Patients who have broken or chipped teeth will benefit from a crown for structural integrity.
Aesthetic enhancement
What should I expect during a dental crown procedure?
Our dentist first needs to clean and shape your tooth to ensure fitting. First, we will remove a small amount of enamel from the tooth which will provide for a more even fitting. As the crown needs to be made at the lab, a temporary acrylic crown will be placed on the tooth. Once it is ready, our dentist will use cement to bond it to the tooth which will secure it in place long-term.
How long will my crown last?
Every patient is different because of dental health and oral hygienic practices. Typically, a crown will last decades, so you will not have to worry about replacement for many years. Proper upkeep and exams will allow our dentists to consult with you on any potential issues before it becomes one so that you will get the best results from the treatment and after-care.
What type of crowns are available?
EMAX is a new cosmetic procedure that provides a long-term esthetic solution. Patients who need a single tooth or a full makeover will benefit from this procedure as it is much stronger than other procedures.
Procera
This technique is a double layered system made from an aluminum oxide material. Dentists use CAD technology and a feldspathic layer to restore a natural aesthetic look.
Bridge Q & A
Bridges are a great option when it comes to replacement of missing teeth. Bridges support patients who need to fill the space between natural teeth, implants, or both. A bridge may also act as a crown between teeth to fill in space between them. There are also other ways bridges adhere to teeth, so it is essential to consult with our staff to provide a customized treatment plant based on your individual needs.
Meet the Doctors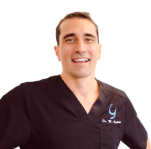 ORAL AND MAXILLOFACIAL SURGEON
Dr. Marcello Guglielmi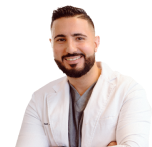 Frequently Asked Questions
What type of procedures does All Smiles Dental Spa perform?

We offer all types of procedures from your routine preventative checkup to aesthetics, Invisalign, implant dentistry and sleep apnea appliances. It is our goal to make your visit with us an extremely pleasant one and to send you home with a beautiful and healthy smile.

What should I expect from my first visit?

Your first visit to All Smiles Dental Spa establishes a vital foundation for our relationship with you. During the first visit, we make sure to obtain important background information and give you time to get to know your dentist. The initial appointment is designed to get you better acquainted with all we offer as well as introduce you to our dentist and caring staff. We will review your medical and dental histories and evaluate your oral health. We will take digital x-rays of your teeth and explain to you whether or not you require cleaning or any other dental treatment.

What can I do to prevent tooth & gum decay and ensure a healthy mouth?

There are several simple steps we recommend to all our patients :

Brush your teeth twice a day in a circular motion with a soft bristled toothbrush aimed at the gum
Floss every night in an up and down motion while keeping the floss in a U-shape and against the tooth surface
Avoid smoking
Avoid sticky sugary foods
Eat a balanced diet
Use antiseptic and fluoride rinses as directed
Sealants placed on young permanent teeth