Emergency Dentist
Our Services
Emergency Dentist
Dental emergencies occur when patients least expect them. From chipping a tooth to losing one during a sustained injury, it is essential to know where the nearest dentist is for treatment because time often determines the difference between saving your tooth and losing one.
What should I know about dental emergencies?
When you suffer a dental emergency, it can be a scary moment filled with thoughts of the unknown. Tooth emergencies, however, rarely rise to the level of a medical emergency because dentists have access to many techniques that restore and repair natural teeth. Do not panic. Follow the advice provided when you call for an appointment and keep the area as clean as possible to prevent any potential bacteria that will cause an infection.
What should I do if I have a dental emergency?
There are several things you can do to improve your chances of a quick recovery.
For a cracked tooth, rinse the mouth and apply cold compresses until you see our dentist for treatment.
For adult tooth loss due to injury, keep it moist. You can try to push the tooth back in place gently. It that does not work, place it in milk or an approved product that preserves it. You need to seek treatment for this type of dental emergency immediately as time is critical to usability.
If your child loses a tooth, keep in mind that they are not permanent and will not suffer long-term from the loss. If you notice any blood in the area, apply a small amount of pressure and contact our office for an exam and follow-up consultation.
For any present pain, take an over-the-counter medication for relief. Orajel or acetaminophen are ideal choices as they are fast-acting.
For a toothache, use a warm water rinse method to wash away any debris that might be present.
For swelling, you may use a cold compress. If food is present, you should try to remove it carefully. You can use floss to try to dislodge it, but do not use anything pointed or sharp as it can cause more severe injuries or complications.
If you suffer from a bit lip or tongue, clean it with tepid water and apply cold compresses.
When any dental emergency, you will need to contact us as soon as you can to receive treatment.
What can I do to avoid dental emergencies?
Precaution is typically the most common way to avoid injury or accidents. Here are a few simple things you can do to prevent the type of circumstances that require emergency treatment.
When engaged in any sport, wear a mouth guard.
Avoid using your teeth to cut or open things.
Avoid biting down on hard surfaces like ice, candy, or popcorn.
Our dentist office sets aside time daily to see patients for emergencies. The term 'dental emergency' has a broad scope, so it is vital that you take note of what occurred and any self-help actions you did while trying to seek treatment. Any provided details allow us to prepare for your appointment correctly.
Meet the Doctors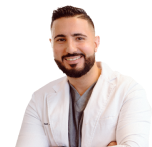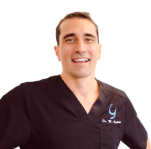 ORAL AND MAXILLOFACIAL SURGEON
Dr. Marcello Guglielmi
Frequently Asked Questions
What type of procedures does All Smiles Dental Spa perform?

We offer all types of procedures from your routine preventative checkup to aesthetics, Invisalign, implant dentistry and sleep apnea appliances. It is our goal to make your visit with us an extremely pleasant one and to send you home with a beautiful and healthy smile.

What can I do to prevent tooth & gum decay and ensure a healthy mouth?

There are several simple steps we recommend to all our patients :

Brush your teeth twice a day in a circular motion with a soft bristled toothbrush aimed at the gum
Floss every night in an up and down motion while keeping the floss in a U-shape and against the tooth surface
Avoid smoking
Avoid sticky sugary foods
Eat a balanced diet
Use antiseptic and fluoride rinses as directed
Sealants placed on young permanent teeth

What should I expect from my first visit?

Your first visit to All Smiles Dental Spa establishes a vital foundation for our relationship with you. During the first visit, we make sure to obtain important background information and give you time to get to know your dentist. The initial appointment is designed to get you better acquainted with all we offer as well as introduce you to our dentist and caring staff. We will review your medical and dental histories and evaluate your oral health. We will take digital x-rays of your teeth and explain to you whether or not you require cleaning or any other dental treatment.