Teeth Whitening
Our Services
Teeth Whitening
Most people who consume products that are acidic, caffeinated, or sweet will tell you that staining is a daily concern, which is why teeth whitening is an ideal solution for discoloration. Over time, the staining becomes darker and more noticeable, even when patients practice regular cleaning and care. People who have white teeth feel good about themselves and gladly smile to show others just how beautiful they are.
Teeth Whitening Q & A
What causes discoloration?
Your teeth will become discolored for a variety of reasons. Some of the most probable contributors include:
Red wine, soda, tea, or coffee: Long-term usage of sugared and caffeinated drinks are a primary concern as they cause discoloration from daily use.
Smoking: Nicotine use over an extended period often causes a yellow discoloration.
Aging: Teeth over time age. Experiencing a change in the color of teeth is natural.
Medications: Some medications like antibiotics will cause your teeth to darken.
Improper oral hygiene: Oral hygiene is a significant contributor to yellowing of teeth. Proper brushing and maintenance help to remove plaque and debris that builds up over time.
Can I substitute teeth whitening with a store bought product?
In today's market, there are plenty of products at your local store that whitens teeth. If you have ever used them, you know they do not efficiently remove discoloration. You probably have also experienced harsh chemicals that have damaged your teeth's enamel. These products are not recommended because you will eventually have to correct the damage these products created.
What dental procedures are available?
Our dental clinic provides a choice of whitening services including Zoom and KöR. The process is simple, convenient, and affordable. After an exam to confirm you are a prime candidate for whitening, we will either provide the treatment in the office or create a mold which you will use with our specialized whitening gel based on recommendations.
Zoom Whitening
Dentists perform the Zoom whitening procedure in-office which will enhance teeth by as much as eight shades. Because the dental patient has opted for in-office whitening services, dentists can use stronger ingredients. Zoom provides two different options for services.
Zoom Whitespeed: A 45-minute process that produces rapid results.
KöR Whitening
Consumers of KöR's tooth whitening system recognize this product as one of the best products available for dental patients to use at home. KöR's highly vigorous scientifically-designed gel has a proven record of delivering quality whitening results. Patients use the gel in conjunction with KöR-Seal trays that provide up to ten hours of whitening as compared to just a half hour with other whitening systems. KöR expertly restores the smile by rejuvenating the enamel and enhancing color. Whitening is all about personal enhancement. If you are unsure of which process you should choose, our dentists will gladly perform an exam and recommend services. It can also be beneficial to have an in-office procedure and then use the gel to maintain your beautiful new look that your friends and family will surely take notice of.
Meet the Doctors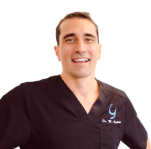 ORAL AND MAXILLOFACIAL SURGEON
Dr. Marcello Guglielmi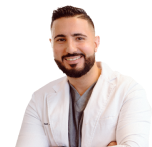 Frequently Asked Questions
What type of procedures does All Smiles Dental Spa perform?

We offer all types of procedures from your routine preventative checkup to aesthetics, Invisalign, implant dentistry and sleep apnea appliances. It is our goal to make your visit with us an extremely pleasant one and to send you home with a beautiful and healthy smile.

What should I expect from my first visit?

Your first visit to All Smiles Dental Spa establishes a vital foundation for our relationship with you. During the first visit, we make sure to obtain important background information and give you time to get to know your dentist. The initial appointment is designed to get you better acquainted with all we offer as well as introduce you to our dentist and caring staff. We will review your medical and dental histories and evaluate your oral health. We will take digital x-rays of your teeth and explain to you whether or not you require cleaning or any other dental treatment.

What can I do to prevent tooth & gum decay and ensure a healthy mouth?

There are several simple steps we recommend to all our patients :

Brush your teeth twice a day in a circular motion with a soft bristled toothbrush aimed at the gum
Floss every night in an up and down motion while keeping the floss in a U-shape and against the tooth surface
Avoid smoking
Avoid sticky sugary foods
Eat a balanced diet
Use antiseptic and fluoride rinses as directed
Sealants placed on young permanent teeth