Invisalign
Invisalign is a clear teeth-alignment and straightening system. Some braces use harsher materials like metal, which tends to leave some patients frustrated with maintenance requirements and aesthetic appearance. Our clinic strives to help patients look their best while also achieving a perfect smile, so we offer alternatives like Invisalign so that you feel great about the process.
Invisalign Q & A
How does the Invisalign product work?
Invisalign delicately shifts the placement of your teeth into alignment. The first step to begin this type of procedure is to get an impression that a lab will use to create a customized alignment tray. The aligner will fit snugly on your teeth. The 'snap-into-place' process secures them, ensuring function and proper treatment. Based on the needs of the patient, Invisalign recommends about ten trays, although some cases may require additional care. Every two weeks, you will change the tray until you finish the procedure. Luckily, we evaluate the recovery process to ensure you do not wear them any longer than necessary.
How long will I need to wear Invisalign aligners?
Treatment plans can range from six months to 18 depending on the amount of correction needed. The average, though, is about twelve months. During treatment, we will analyze and develop a treatment plan custom-made to each patient's needs.
Who is the ideal candidate for Invisalign?
The ideal candidates are those who have satisfactory oral health but also suffer from complications because of alignment issues. This system is most suitable for patients who suffer from:
An Overbite
A Crossbite
Open Bite
Under Bite
Crooked Teeth
Gaps
Crowding
Patients who want straighter teeth
It is not suited for patients who require more advanced alignment treatment, which defines the general difference between Invisalign and metal fittings. A significant difference is that metal braces do not compare to the transparent aesthetic of the plastic aligners.
Do I have to wear Invisalign permanently?
You are not required to wear the aligners all day and night. For the most significant results, our dentist regularly recommends that patients wear aligner trays at least 22 hours daily. You do not have to wear them when eating, drinking, or maintaining your teeth, but you will need to wear them when sleeping.
What are the benefits of choosing Invisalign?
There are no brackets or wires required with this system.
They are more comfortable than metal designs.
Patients experience a 50% faster realignment rate.
The product is made with SmartTrack material which adopts a one-week aligner system instead of the two weeks of the traditional aligner tray wear.
Easy to remove
You do not have to worry about the need for emergency treatment from breakage.
Made based on the parameters of each patient's gum line which enhances usability.
Has a blue aligner tracker so that parents know when teenagers are not wearing them as our dentist prescribed.
Comes with a six-month guarantee to refit with another system if unsatisfied.
If you are interested in the Invisalign product and treatment plan, you can schedule a consultation where we will be able to answer any questions that you have about this procedure.
Meet the Doctors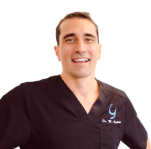 ORAL AND MAXILLOFACIAL SURGEON
Dr. Marcello Guglielmi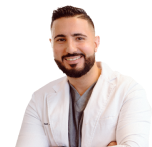 Frequently Asked Questions
What type of procedures does All Smiles Dental Spa perform?

We offer all types of procedures from your routine preventative checkup to aesthetics, Invisalign, implant dentistry and sleep apnea appliances. It is our goal to make your visit with us an extremely pleasant one and to send you home with a beautiful and healthy smile.

What should I expect from my first visit?

Your first visit to All Smiles Dental Spa establishes a vital foundation for our relationship with you. During the first visit, we make sure to obtain important background information and give you time to get to know your dentist. The initial appointment is designed to get you better acquainted with all we offer as well as introduce you to our dentist and caring staff. We will review your medical and dental histories and evaluate your oral health. We will take digital x-rays of your teeth and explain to you whether or not you require cleaning or any other dental treatment.

What can I do to prevent tooth & gum decay and ensure a healthy mouth?

There are several simple steps we recommend to all our patients :

Brush your teeth twice a day in a circular motion with a soft bristled toothbrush aimed at the gum
Floss every night in an up and down motion while keeping the floss in a U-shape and against the tooth surface
Avoid smoking
Avoid sticky sugary foods
Eat a balanced diet
Use antiseptic and fluoride rinses as directed
Sealants placed on young permanent teeth