Cleanings and Exams
Our Services
Dental Exams
Visiting the dentist is a critical part of oral hygiene which is why dental cleanings and exams assist in evaluation and prevention of oral health and well-being. During an exam, a dentist and hygienist will discuss with patients cleaning technique, treatment, and oral health prevention. Dental Exam Q & A
How often does a patient need a dental cleaning and exam?
The American Dental Association advocates that patients rely on dental recommendation as to how many times a year to have a cleaning and exam. For many patients, twice annually is sufficient. Some patients who have more complicated dental and periodontal issues may need more frequent exams and cleanings. Our dentists work with patients individually to determine a cleaning schedule that will ensure that we provide the best dental care available.
How are dental cleanings beneficial for dental health?
Dental cleanings remove the accumulation of tartar and plaque. This is essential for optimal gum health. Regular brushing and flossing often miss the buildup that dental cleaning removes. Additionally, our dentists polish your teeth so that bacteria are unable to attach to the smooth surface.
What should patients expect during cleanings or exams?
Our dental office uses a variety of tools to provide high-quality care. They are also beneficial to patients because they ensure accuracy and quality of care.
Digital X-rays: Radiography technicians use a digital imaging device to capture images instantaneously rather than wait for film exposure. With technology today, it also enhances the quality of processing because of access to imaging techniques that improve accessibility. They also dramatically decrease the amount of radiation exposure.
Intra-oral Cameras: An intraoral camera is a pen-shaped tool that enables dentists to examine your mouth thoroughly in high-resolution imaging in real-time. The camera has LED lighting and rotates up to ninety degrees which improve accuracy. As both our dentist and patient see the imagery, it allows for a discussion about dental health to take place as the exam occurs.
Fluoride Treatment: Fluoride treatment prevents tooth decay by making them resistant to plaque and sugary foods. This type of therapy also helps build healthy teeth in children as well as reverse decline which is why early detection is vital.
Oral Cancer Screening: Dentists screen for oral cancer or precancerous lesions that can eventually lead to it. With early detection, patients who have removal and treatment have the highest chance of recovery. Patients that have a history of smoking are especially encouraged to get oral cancer screenings.
Sealants: A sealant is a thin, protective layer applied to the teeth to prevent decay. Once the sealant bonds to the teeth, it shields the enamel of each tooth as well as seals each tooth from plaque buildup.
Oral Hygiene Instruction: Prevention is the most significant part of an appointment because it equates to healthier oral hygiene. Patients also benefit from oral hygiene instruction as dentists teach cavity prevention, brushing and flossing technique. Patients appreciate tips about preventive measures because of the timeliness and expense of corrective procedures.
How does a patient prepare for a dental appointment?
Brushing and flossing is the most significant thing you can do to prepare for a dental appointment. The better patients care for their teeth; the more comfortable a dental cleaning and exam will be. On the day of your appointment, it is essential to arrive early so that you have time to fill out a complete medical history form. To provide the best possible care, it is vital to know both personal and family medical history of oral cancer, gum disease, or heart disease. It helps to have as much information as possible so that our providers ensure the safety of our patients.
Meet the Doctors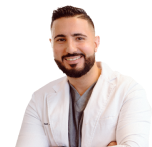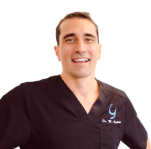 ORAL AND MAXILLOFACIAL SURGEON
Dr. Marcello Guglielmi
Frequently Asked Questions
What type of procedures does All Smiles Dental Spa perform?

We offer all types of procedures from your routine preventative checkup to aesthetics, Invisalign, implant dentistry and sleep apnea appliances. It is our goal to make your visit with us an extremely pleasant one and to send you home with a beautiful and healthy smile.

What can I do to prevent tooth & gum decay and ensure a healthy mouth?

There are several simple steps we recommend to all our patients :

Brush your teeth twice a day in a circular motion with a soft bristled toothbrush aimed at the gum
Floss every night in an up and down motion while keeping the floss in a U-shape and against the tooth surface
Avoid smoking
Avoid sticky sugary foods
Eat a balanced diet
Use antiseptic and fluoride rinses as directed
Sealants placed on young permanent teeth

What should I expect from my first visit?

Your first visit to All Smiles Dental Spa establishes a vital foundation for our relationship with you. During the first visit, we make sure to obtain important background information and give you time to get to know your dentist. The initial appointment is designed to get you better acquainted with all we offer as well as introduce you to our dentist and caring staff. We will review your medical and dental histories and evaluate your oral health. We will take digital x-rays of your teeth and explain to you whether or not you require cleaning or any other dental treatment.