Dentures
Dentures are the ideal long-term solution for patients who have lost one or more teeth. Our clinic customizes dentures for patients who have damage from oral disease, injury, or illness. The primary benefit to patients is that dentures are highly functional, much like your natural teeth. Most importantly, they can restore a lost smile because of the unease caused by missing teeth.
Denture Q & A
What are dentures?
They replace natural teeth with removable, partial, and overdenture implants. Our dentists restore function with the use of a prosthetic device that attaches to a patient's gums with an adhesive. Patients who wear them experience a significant benefit because of the inability to do normal activities, like eat or speak properly without them. This type of dental procedure not only relieves medical concerns, but it also restores teeth aesthetically.
How do dentures work?
Dentists will need to fit each patient individually, which requires at least two appointments to accomplish. At the first appointment, our staff will take an assessment of any natural teeth and determine if they require extraction or if you are a candidate for a partial or overdenture. If any removal of teeth occurs, the mouth will need time to recover as swelling or any abnormality will affect the molding process. If no extractions arise, it will allow for a faster process. During the second appointment, our staff will create a mold that the dental lab will measure to confirm the dentures fit the parameters of your mouth perfectly. Once ready, the dentist will consult with each patient to educate about proper placement, maintenance, and care.
What are overdentures?
Overdentures provide patients with a secondary option to removable dentures. They also work in affiliation with both removable and dental implants that replace one or a group of teeth. Patients have the opportunity to choose permanent or removable overdentures as well. Removable overdentures fit directly on the dental implants that securely attached to the gums. The process creates a natural look, but they are removable so that patients can maintain them correctly. Some patients receive a bar with removable dentures while others may opt for anchors for fixed overdentures that fill in space for a group of teeth.
What is a partial denture?
Partials, sometimes called a bridge, are used when natural teeth remain in the mouth. They are a useful alternative to full dentures as patients do not have to lose natural teeth to use this product. A partial also fills in space so that the natural teeth do not shift. This type of denture is removable as they attach to a plastic base that dentists sometimes connect to a metal foundation which grips the prosthetic into place. Missing or decaying teeth affect a patient's ability to perform daily functions like eat, work, or smile. They have also been linked to behavior patterns because people who do not feel confident enough to engage with others. Dentures provide an excellent alternative to restore a person's morale while also restoring the assurance of your smile.
Meet the Doctors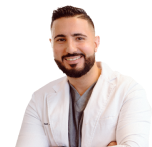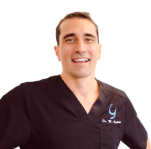 ORAL AND MAXILLOFACIAL SURGEON
Dr. Marcello Guglielmi
Frequently Asked Questions
What type of procedures does All Smiles Dental Spa perform?

We offer all types of procedures from your routine preventative checkup to aesthetics, Invisalign, implant dentistry and sleep apnea appliances. It is our goal to make your visit with us an extremely pleasant one and to send you home with a beautiful and healthy smile.

What can I do to prevent tooth & gum decay and ensure a healthy mouth?

There are several simple steps we recommend to all our patients :

Brush your teeth twice a day in a circular motion with a soft bristled toothbrush aimed at the gum
Floss every night in an up and down motion while keeping the floss in a U-shape and against the tooth surface
Avoid smoking
Avoid sticky sugary foods
Eat a balanced diet
Use antiseptic and fluoride rinses as directed
Sealants placed on young permanent teeth

What should I expect from my first visit?

Your first visit to All Smiles Dental Spa establishes a vital foundation for our relationship with you. During the first visit, we make sure to obtain important background information and give you time to get to know your dentist. The initial appointment is designed to get you better acquainted with all we offer as well as introduce you to our dentist and caring staff. We will review your medical and dental histories and evaluate your oral health. We will take digital x-rays of your teeth and explain to you whether or not you require cleaning or any other dental treatment.