What is a Root Canal Treatment?
A root canal treatment is a term that defines a dental procedure that repairs or saves a tooth from decay or infection. Without dental intervention, the tissue will eventually become infected or abscessed which is why early detection is critical.
Root Canal Q & A
What is a root canal?
A root canal describes the cavity in a tooth's center. The pulp is a soft material found within the root canal along with the tooth's nerve. Root canals are simple procedures that a dental specialist performs to safeguard teeth from infection, inflammation, and pain. During the treatment, pulp tissue is removed from inside the tooth, it's cleaned out and then disinfected of any bacterial contamination. The canal is then reshaped and sealed with special material and cement.
What Happens During A Root Canal Treatment?
During an appointment, a patient should expect to undergo four main treatment procedures.
An X-ray
Anesthesia
Pulpectomy
Filling
First, we will need an x-ray to assess the condition of the root canal to look for infection. We consult with each patient to see if anesthesia is necessary. If the root is no longer viable, it will not be required. Typically, patients may opt for anesthesia to be more comfortable during the procedure. We make sure that each patient is comfortable and experiences no pain and discomfort during the root canal procedure. Next, the dentist will place a rubber sheet around the tooth to ensure that the area remains dry. A hole will then be drilled in the tooth to provide access to remove the pulp, damaged nerve tissue, and material that needs removal. The dentist will use various sized files to clean the area and remove debris from the sides of the root canal. Either sodium hypochlorite or irrigation solution will be used to flush any remaining waste from the mouth.
Are root canals necessary?
Root canals are necessary procedures because some cavities are deep within the tooth. Some teeth also have advanced decay which requires a root canal because of injection or abscess in the bone, pulp, or gums. When infection occurs, it is vital that affected tissues be removed and filled with a permanent material called gutta-percha. Filling then seals the drilled area and lastly a crown is placed to restore the tooth to function.
Is the procedure safe?
Patients who have never experienced a root canal will often question the safety of the treatment. You might be surprised to learn that more than 15 million procedures are performed yearly because of the significant benefit to oral health. They have a very high rate of success, but they are also safe and highly effective in treating decay and preventing infection from spreading throughout the body.
Are root canals painful?
There is no pain associated with the treatment of a root canal. Pain during the procedure typically occurs from the infection or abscess. The treatment does not cause any pain or unease during the process. For patients with lower pain tolerance, access to anesthesia is available if the pain is an issue. You will not feel pain from the root canal procedure, but you will experience a drastic relief upon completion.
How long do root canals last?
As with most dental care, root canals will last many years with proper oral hygiene. Routine check-ups allow doctors to assess the tissue for the appropriate function.
Meet the Doctors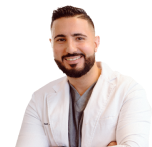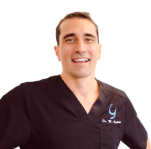 ORAL AND MAXILLOFACIAL SURGEON
Dr. Marcello Guglielmi
Frequently Asked Questions
What type of procedures does All Smiles Dental Spa perform?

We offer all types of procedures from your routine preventative checkup to aesthetics, Invisalign, implant dentistry and sleep apnea appliances. It is our goal to make your visit with us an extremely pleasant one and to send you home with a beautiful and healthy smile.

What can I do to prevent tooth & gum decay and ensure a healthy mouth?

There are several simple steps we recommend to all our patients :

Brush your teeth twice a day in a circular motion with a soft bristled toothbrush aimed at the gum
Floss every night in an up and down motion while keeping the floss in a U-shape and against the tooth surface
Avoid smoking
Avoid sticky sugary foods
Eat a balanced diet
Use antiseptic and fluoride rinses as directed
Sealants placed on young permanent teeth

What should I expect from my first visit?

Your first visit to All Smiles Dental Spa establishes a vital foundation for our relationship with you. During the first visit, we make sure to obtain important background information and give you time to get to know your dentist. The initial appointment is designed to get you better acquainted with all we offer as well as introduce you to our dentist and caring staff. We will review your medical and dental histories and evaluate your oral health. We will take digital x-rays of your teeth and explain to you whether or not you require cleaning or any other dental treatment.