IV Sedation Dentistry
Our Services
IV Sedation Dentistry
Patients who experience anxiety over dental procedures may benefit from sedation. Intravenous (IV) drugs are commonly used to put patients under conscious sedation. Conscious sedation means that a patient will not be completely "asleep" but rather in a sleep-like state where they can still respond to minimal stimuli and verbal cues. IV sedation is a safer alternative to general anesthesia that puts patients in an anxiety relieving state and allows them to quickly recover after the procedure.
IV Sedation Q & A
Who needs IV sedation dentistry?
IV sedation is most appropriate for patients who suffer from extreme fear or anxiety about dental procedures. If you avoid going in for routine cleanings or would rather live with tooth pain than visit the dentist, then IV sedation dentistry may be right for you. Patients experiencing certain conditions may not be able to safely undergo IV sedation. Your dentist is the best person to help you make this decision.
Is IV sedation safe?
There is always some risk associated when receiving anesthesia but IV sedation is generally a safe procedure. While under sedation, your dentist and their team will work to monitor your vital signs and ensure you are under an appropriate depth of sedation. It is helpful to get to know your dentist's experience and qualification for administering IV sedation. You should discuss your full medical history with your dentist and ask questions if you are unsure about something.
How should I prepare for IV sedation?
Your dentist will discuss any important information with you prior to the appointment when you will receive IV sedation. Often times patients must refrain from eating or drinking for 8 or more hours before the procedure and a responsible adult will need to be present to drive them home afterward.
What is the recovery period like?
Typically, patients recover from IV sedation quite quickly and are able to be released from the office within an hour after the procedure has concluded. Some grogginess is to be expected for the remainder of the day and it is usually best to keep your schedule free from any obligations until you have fully recovered. Because food and water have been withheld for several hours, patients should be sure to drink plenty of water as soon as they are allowed to begin doing so.
Meet the Doctors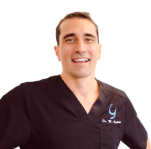 ORAL AND MAXILLOFACIAL SURGEON
Dr. Marcello Guglielmi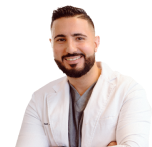 Frequently Asked Questions
What type of procedures does All Smiles Dental Spa perform?

We offer all types of procedures from your routine preventative checkup to aesthetics, Invisalign, implant dentistry and sleep apnea appliances. It is our goal to make your visit with us an extremely pleasant one and to send you home with a beautiful and healthy smile.

What should I expect from my first visit?

Your first visit to All Smiles Dental Spa establishes a vital foundation for our relationship with you. During the first visit, we make sure to obtain important background information and give you time to get to know your dentist. The initial appointment is designed to get you better acquainted with all we offer as well as introduce you to our dentist and caring staff. We will review your medical and dental histories and evaluate your oral health. We will take digital x-rays of your teeth and explain to you whether or not you require cleaning or any other dental treatment.

What can I do to prevent tooth & gum decay and ensure a healthy mouth?

There are several simple steps we recommend to all our patients :

Brush your teeth twice a day in a circular motion with a soft bristled toothbrush aimed at the gum
Floss every night in an up and down motion while keeping the floss in a U-shape and against the tooth surface
Avoid smoking
Avoid sticky sugary foods
Eat a balanced diet
Use antiseptic and fluoride rinses as directed
Sealants placed on young permanent teeth