Annual Dental Check-Up
Our Services
Annual dental examinations are crucial for both adults and children, however, the significance can differ based on age. For children, regular dental check-ups are essential as their teeth and jaws are still developing. These visits allow dentists to monitor the growth and development of the child's oral cavity, ensure the proper eruption and alignment of teeth, detect any early signs of tooth decay, and introduce good oral hygiene habits. Early identification and intervention can help prevent more complex dental problems in the future. For adults, annual dental exams help maintain good oral health and detect issues early. Regular check-ups can spot cavities, gum disease, oral cancer, and other oral conditions. In adults with dental restorations like crowns, bridges, or implants, regular check-ups ensure these are still functioning correctly.
At All Smiles Dental SPA in East Meadow, NY, an annual dental check-up is more than just a routine visit—it's a comprehensive health check-up designed to keep your smile bright and healthy. Our highly skilled dentists use modern diagnostic tools like digital X-rays and thorough dental examinations to spot any potential dental issues early, when they're easier to treat.
During your annual check-up, they will assess your overall oral health, check for signs of gum disease, cavities, and oral cancer, and ensure existing dental work is in good condition. If you have dental implants, crowns, or dentures, they will make sure they are fitting well and serving you effectively.
The benefits of regular annual dental exam
Regular professional teeth examinations, at least annually, are crucial as they enable early detection of dental issues, help maintain overall oral health, and prevent minor problems from escalating into serious, costly conditions.
Spotting Problems Early: Going for regular yearly dental check-ups means the dentist can find any problems, like cavities, gum disease, or even mouth cancer, while they're still small. When problems are found early, they're usually easier, less painful, and cheaper to treat.
Keeping Your Mouth Healthy: At your annual dental check-up, you'll also get your teeth professionally cleaned. This gets rid of any plaque and hard buildup that you might not be able to clean off yourself with brushing and flossing. This keeps your gums healthy and helps stop gum disease.
Stopping Small Issues From Getting Big: Going to the dentist regularly can stop small problems from turning into big, expensive ones. For example, a cavity that's left untreated can turn into a badly decayed tooth that needs a root canal or even needs to be pulled out. Gum disease, if it's not treated, can turn into a serious gum infection that could make you lose your teeth. Regular check-ups catch these problems early, before they get serious.
Annual dental check-up at All Smiles Dental SPA
Having your annual dental check-ups at All Smiles Dental SPA in East Meadow, NY, is a vital part of keeping your teeth and gums healthy and strong. These yearly visits offer a multitude of benefits that play a crucial role in your oral health. Annual check-ups serve as a regular health update for your mouth. The experienced dental team at All Smiles Dental SPA keeps a watchful eye on the dynamics of your oral health. They closely track any changes and developments in your teeth and gums over time, enabling them to detect any potential issues at their earliest stages. Spotting problems early allows for immediate intervention, preventing minor issues from escalating into more serious, complex conditions that require extensive treatment.
All Smiles Dental SPA is equipped with state-of-the-art, professional equipment, enabling the team to perform precise and thorough diagnostics. They have the capability to identify a broad spectrum of oral health conditions – everything from common issues such as cavities and gum disease, to more serious concerns like oral cancer. This all-encompassing approach to dental health care ensures that no potential problem is overlooked, and that you receive the most effective and appropriate treatments tailored to your unique needs. In addition to identifying and treating oral health issues, the team at All Smiles Dental SPA takes the time during these check-ups to provide personalized advice and guidance. They help you understand how you can enhance your oral hygiene routine at home, offer recommendations on the best dental products to use, and provide tips on diet and lifestyle modifications for improved oral health. This proactive, preventative approach does more than just maintain the health of your teeth and gums; it also contributes positively to your overall wellbeing.
Meet the Doctors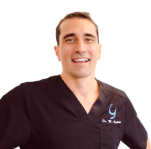 ORAL AND MAXILLOFACIAL SURGEON
Dr. Marcello Guglielmi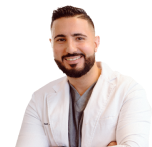 Frequently Asked Questions
What type of procedures does All Smiles Dental Spa perform?

We offer all types of procedures from your routine preventative checkup to aesthetics, Invisalign, implant dentistry and sleep apnea appliances. It is our goal to make your visit with us an extremely pleasant one and to send you home with a beautiful and healthy smile.

What should I expect from my first visit?

Your first visit to All Smiles Dental Spa establishes a vital foundation for our relationship with you. During the first visit, we make sure to obtain important background information and give you time to get to know your dentist. The initial appointment is designed to get you better acquainted with all we offer as well as introduce you to our dentist and caring staff. We will review your medical and dental histories and evaluate your oral health. We will take digital x-rays of your teeth and explain to you whether or not you require cleaning or any other dental treatment.

What can I do to prevent tooth & gum decay and ensure a healthy mouth?

There are several simple steps we recommend to all our patients :

Brush your teeth twice a day in a circular motion with a soft bristled toothbrush aimed at the gum
Floss every night in an up and down motion while keeping the floss in a U-shape and against the tooth surface
Avoid smoking
Avoid sticky sugary foods
Eat a balanced diet
Use antiseptic and fluoride rinses as directed
Sealants placed on young permanent teeth